Hi there,
Having a problem with a trial version of Sing & See. I like the software, and would like to buy, if I can get this problem sorted out…
The attached screenshot shows the problem.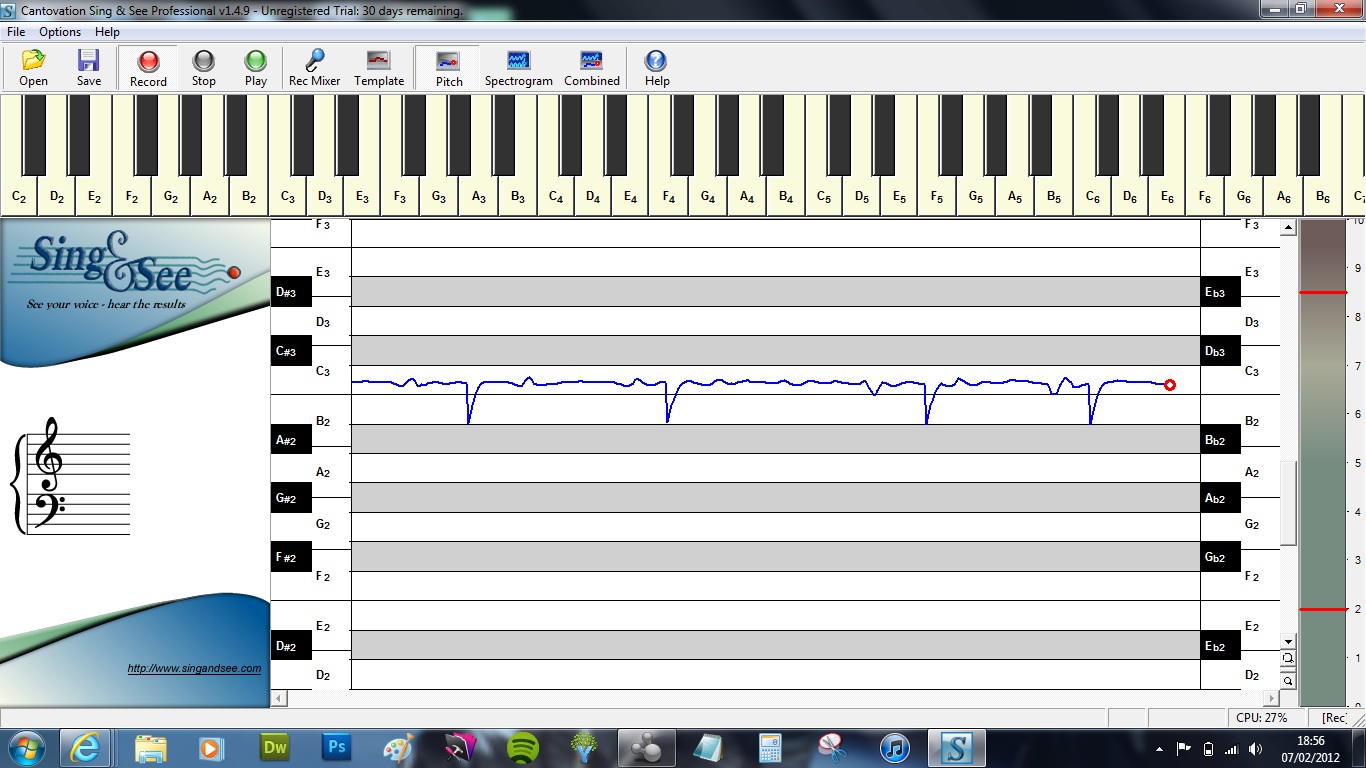 Here I am merely pushing a digital piano key, and recording the sound through a microphone.
Any notes below D3, are accompanied by this random, jagged 'drop-dron' in the waveform.
This occurs whether I use a piano, my voice, or an acoustic guitar (so not the instrument)
It also occurs whether I use an external microphone with focusrite soundcard, or just using my pcs internal microphone.
Any suggestions for a fix?
Warm Regards,
Ian