History
SING&SEE developed out of a research project at the University of Sydney in Australia, examining the use of visual feedback in singing training. Because there was no software available that provided the features and flexibility that we required, we decided to develop our own. The key requirements were that it should provide clear feedback, relevant to singers, and should be very easy to operate. When teachers started asking us if they could buy the software for use in their studios, we decided that we should make it commercially available so that singing teachers and singers outside the research environment could use and enjoy.
People
SING&SEE was developed by a team comprising individuals with a wide range of expertise and experience, from singing pedagogy and performing to acoustic analysis algorithm development.
Dr William Thorpe is an engineer and scientist who spent several years working at the National Voice Centre and the School of Communication Sciences in the University of Sydney in Australia, doing research into how people sing - the physiology of their breathing, what it means to have good "breath support", the acoustic patterns of vocal projection, and various other aspects of singing performance. In doing this research he worked with many singing teachers, including Janice Chapman, Jo Estill, Jean Callaghan, Pat Wilson, and others. They published scientific articles in the Journal of Voice, the Journal of the Acoustical Society of America, and various singing conferences. William led the research project that resulted in the development of Sing & See, and realised that this technology could make a real impact on singers and teachers outside the university world. He licensed the technology from the University of Sydney, and set up Cantovation Technology to develop the software further and make it available to singers and teachers around the world.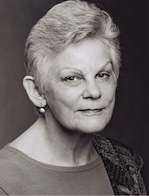 Dr Jean Callaghan is a freelance teacher, researcher, and consultant in vocal performance and pedagogy. For the University of Western Sydney she designed and delivered Australia's first full postgraduate qualification in singing pedagogy. She has worked as a professional singer in Australia, England and Germany and has taken leadership roles in the Australian National Association of Teachers of Singing, the Australian Voice Association, and the Australian Association for Research in Music Education. Her book, Singing and Voice Science, explores modern voice science and scientific findings in the context of the musical concerns of the singer. View Jean's Studio website here.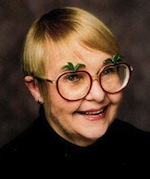 Pat Wilson has worked for over 25 years as a singer, pianist, musical director, composer and teacher. She is currently undertaking voice research at the University of Sydney. She also teaches at tertiary drama training institutions, as well as maintaining a singing studio in her specialist field of music theatre performance. She has been an office-bearer at both the state and federal levels of the Australian National Association of Teachers of Singing. Her book The Singing Voice: An Owner's Manual,jointly published in Australia and the UK, is in its second edition. She has recently completed a Master's thesis in the use of visual feedback in learning to sing, at the School of Communication Sciences and Disorders, University of Sydney. View Pat's studio website here.
Dr Jan van Doorn, a physicist with a long-standing interest in adapting technology to voice science, was one of the original researchers in the visual feedback research project. She is currently professor in speech science at Umeå University, Sweden.
Jonathon Crane graduated with Honors in Computer Engineering in 1998. Since then he has worked developing hardware and software for companies such as Canon Information Systems Research Australia, Lake DSP and Bullant. In addition to working on the development of SING&SEE, Jonathon is developing applications for mobile platforms including phones and PDA's. His strong interest in music has resulted in several commercial releases, material from which he performs regularly. Jonathon is learning the piano and sings in a choir.